Product Description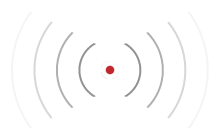 Product List
Alpha Base Station,full-duplex transmission,multiple connectivity mode supported (e.g. 3G, LAN).
Alpha Node,full support for iBeacon、Eddystone、and custom BLE advertising packet, with built-in temperature, humidity and ambient light sensors.
Alpha Module,UART interface,supports 29-byte upstream and downstream data transmission.
Operating Principles

Technical Specifications
Low-power,4 AA batteries operate up to 1 year.
Long-range,1km coverage with complex indoor environment, up 10km coverage in outdoor environment.
License-free ISM frequency bands,full compliance with national/international standards,no extra cost for frequency bands.
Star topology,ease of implementation,supports up to thousands of nodes.
Alpha Protocol Stack
Proximity:2.4GHz,suitable for proximity scenarios (<10m) that require high speed transmission. Signals could be picked up by mobile apps on both Android and iOS.
Long-range:433、868、915MHz,suitable for long-range low speed data transmission; supports fleet management of large-scale terminal devices.
Transmission Principles
Spread spectrum technology, higher spreading factor applied to extend the distance of coverage.
Forward error correction (FEC) to improve quality of network communication.
Multiplexing to improve network capacity.
Applicable Industries
Industry: flowmeter, controllable valve, environment monitoring, fault prediction.
Commerce: positioning, environment monitoring, emergency alert.
Healthcare: medical equipments, temperature monitoring, asset management.
Agriculture: soil, water, gas, temperature, humidity, smoke monitoring.
Work With Us
Enterprise Clients: We provide standardized cloud platform, IoT base stations and sensors to meet your IoT needs across different verticals.

Hardware Developers: We provide Alpha communication module to developers for hardware module docking, enabling them with low-power wide-area data transmission capability.

Software Developers: We provide open API to support sensor data push with MQTT protocol.